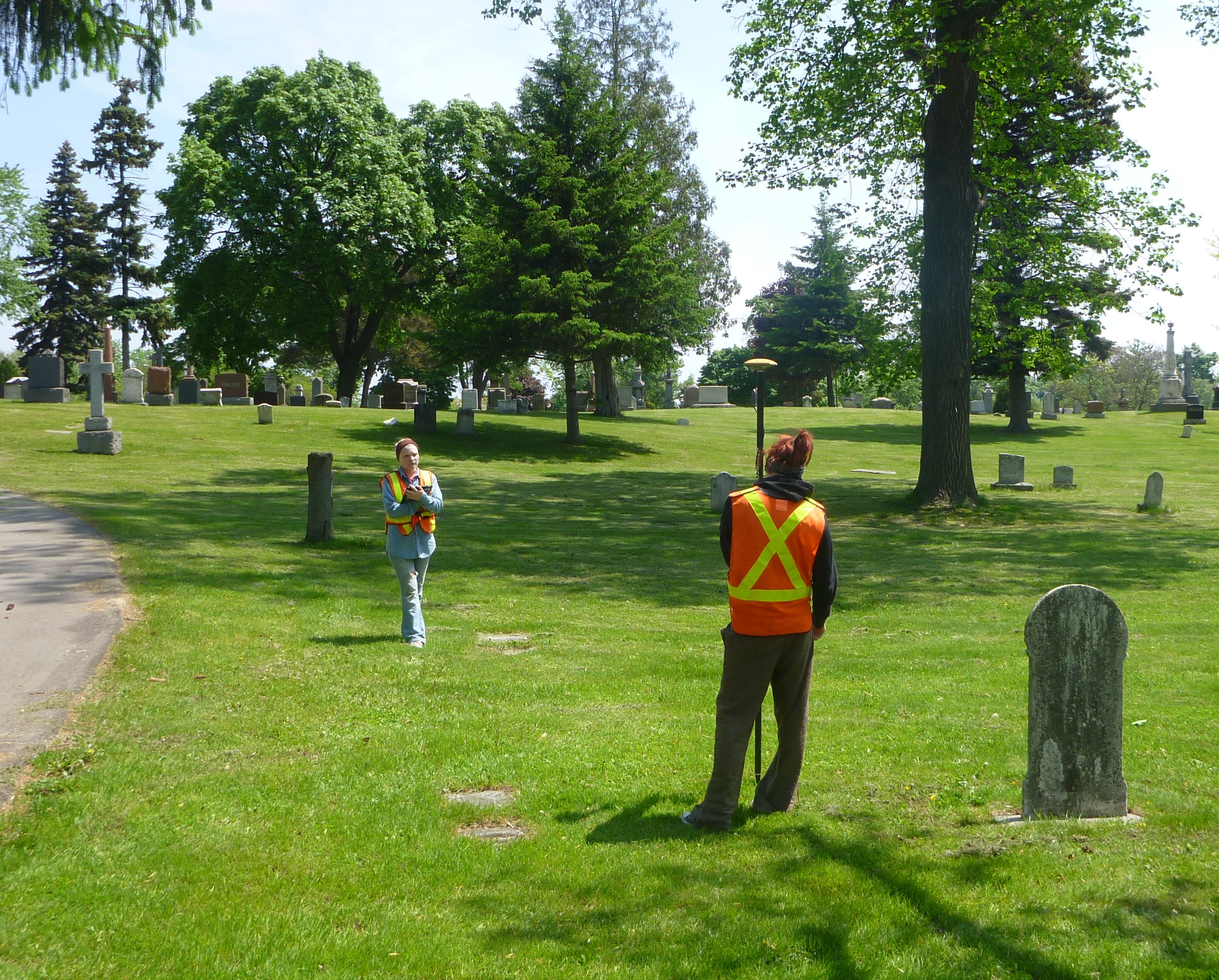 Cemeteries Research
Timmins Martelle Heritage Consultants Inc. provides a complete range of services related to the discovery of human remains and cemetery investigations in Southern Ontario.  Our principals have extensive experience working under the Funeral, Burials and Cremations Services Act (FBSCA), which requires that a professional licensed archaeologist conduct burial excavations.
We conduct investigations of known and unmarked cemeteries for the purposes of documentation including historic research and grave stone inventories, registration, relocation and cemetery closure.  Operating at the forefront of technical innovation, TMHC offers ground penetrating radar studies (GPR) a specialized service often useful in determining the location of cemetery boundaries and unmarked grave sites without any ground disturbance. 
We provide assistance at all levels of the process including negotiation of site disposition agreements between landowner and representatives of the deceased.
Human remains investigations involve discoveries of human skeletal material outside of a formal or known burial setting. Once determined to not be of forensic concern, they are also covered under the FBSCA. Our experienced staff have managed many human remains discoveries in Ontario, consulting with police services, coroners, descendants and First Nation's groups. TMHC can conduct investigations and provide human remains analysis in a variety of situations while maintaining the highest degrees of respect, accommodation and professionalism.