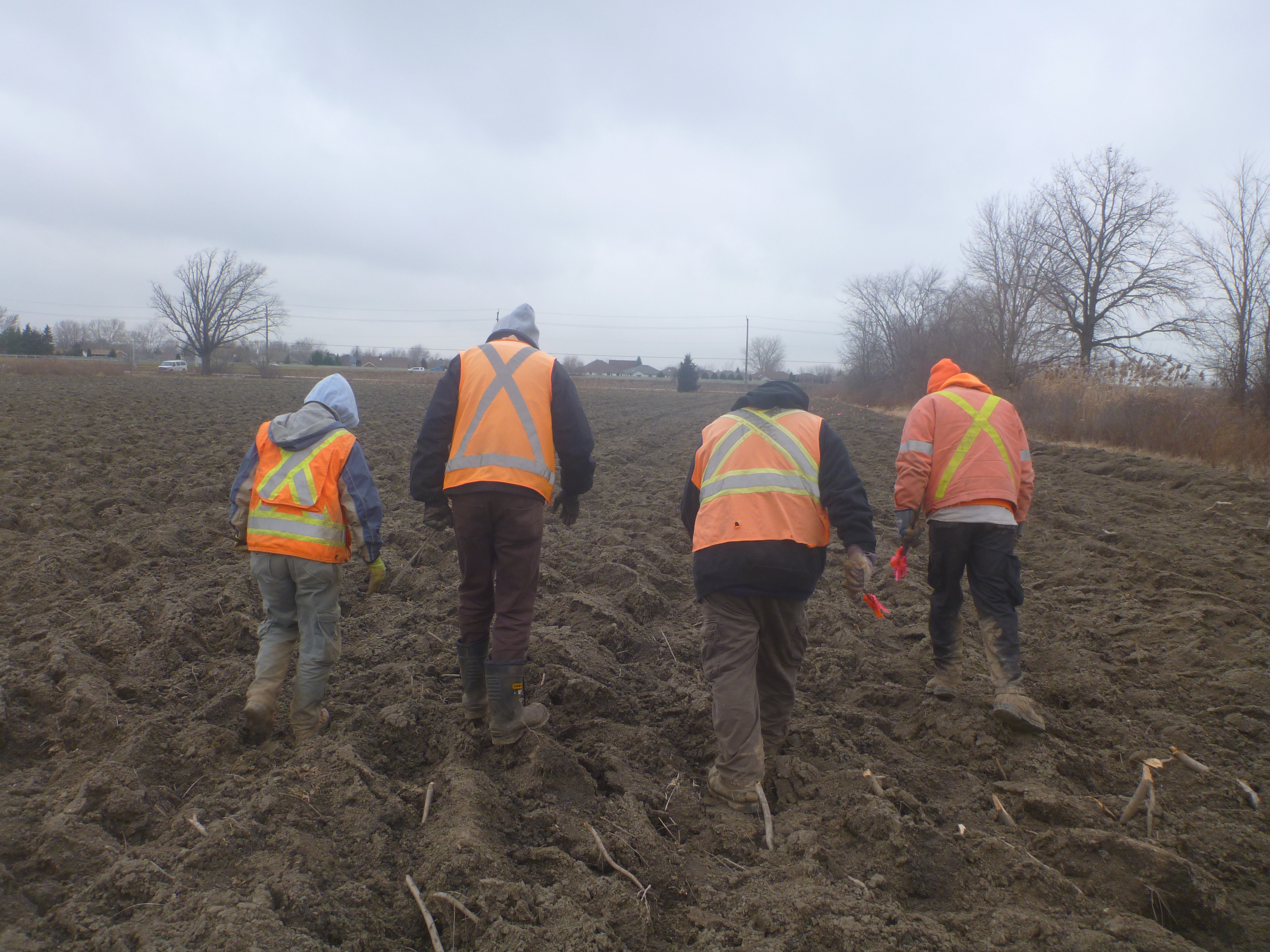 Archaeological Assessments
Archaeological assessments are completed in a staged fashion, as required by provincial government regulations.
Stage 1 assessment is a detailed background study of the land use and geological history of the property and its topographic, physical and historical setting, and vegetation. The goal of Stage 1 assessment is to determine the potential for the discovery of archaeological sites on the property.
Stage 2 assessment (or field survey)consists of a pedestrian or "walk over" of a ploughed fields and/or shovel testing of grassed or wooded areas. Alternative techniques are employed in the assessment of urban areas.
If sites are found, Stage 3 testing may follow, usually involving test excavations to determine the size, nature and significance of the site.
If the testing is productive and a site is deemed significant, Stage 4 mitigation work is conducted. This may involve negotiating avoidance measures to preserve all or part of the site in a park-like green space, partial excavation, or complete excavation.
All stages of fieldwork are followed by an inventory and analysis of the artifacts recovered and the completion of an assessment report.
All archaeological consulting activities are governed by the Ontario Heritage Act and technical guidelines established by the Ontario Ministry of Culture. In Ontario, all archaeological consulting work must be conducted by a licensed archaeologist.