Our Mission
TMHC embraces the respectful conservation of Ontario's cultural heritage, working in partnership with municipalities, public and private organizations, First Nations communities and other stakeholders, scholars and the general public. Through public outreach and the responsible recovery of remnants of the past, it is our goal to foster pride in our shared multi-cultural past and preserve its stories for future generations within the process of building for our future.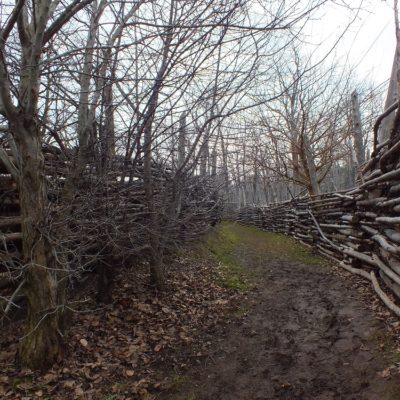 Our Philosophy
TMHC is dedicated to providing high quality archaeological consulting and GIS solutions through investments in:
our people;
our process;
our partnerships; and
innovation and technology.
It is through these investments that we uphold our commitment to the ethical and efficient documentation of the past.
Our People
TMHC's most valuable asset is the tremendous group of individuals who have dedicated their careers to excellence in business, GIS and cultural resource management. In its promotion of a unified vision for providing high quality and progressive service, TMHC is devoted to fostering the personal and professional growth of its employees through skill enhancement, conference and educational sponsorships and its mentorship approach to on-the-job training. Through a strong commitment to worker health and safety and providing equal opportunities for all, TMHC offers its employees an enjoyable, respectful, team-based and family-friendly working environment.
Our Partnerships
TMHC values and maintains partnerships with numerous organizations and local First Nations communities; through these we build on our expertise, stay abreast of disciplinary trends and support research. TMHC leases office space at the Museum of Ontario Archaeology and participates in cooperative projects.
TMHC principals are actively involved in Western University's Applied Archaeology Master's program through teaching, acting in advisory roles and offering practicum opportunities. All TMHC remote sensing projects are carried out in partnership with the Sustainable Archaeology facility and their highly experienced technical support staff.
Our Innovation
TMHC maintains an interest in the practical application of innovative technologies to archaeological data collection. These assist in more accurate and efficient documentation of the archaeological record, resulting in streamlined, reliable, high quality end product.
TMHC uses automated systems of project management, field recording and GIS and now offers a full suite of mapping and GIS services, for archaeological and non-archaeological applications.